Spring and Other Disturbances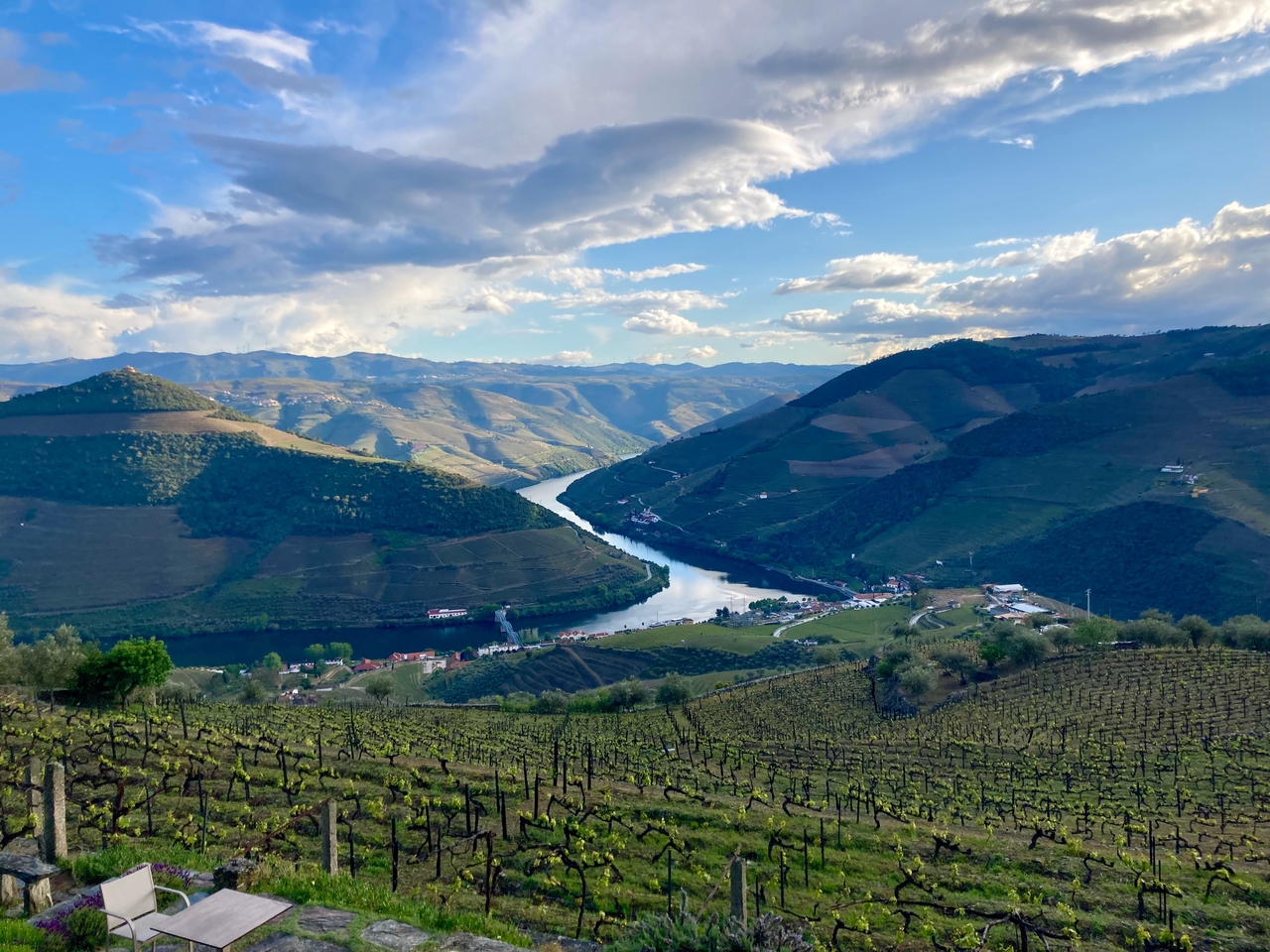 May 15, 2022
Dear friends,
What a long, strange trip it's been, this spring of 2022. I've been blessed with more than two solid months of spring, from the daffodils in Paris in early March right through to the blooming dogwood now in Connecticut. Local asparagus and local strawberries graced the table in the Garonne in early April, and they're just hitting the markets now in New England. I made serious inroads on three book projects while in residence at the Moulin à Nef, then hit the road with Don for two weeks through Spain and Portugal before catching a flight from Toulouse to St. Louis, Missouri, for my 50th high school reunion. If you haven't had yours yet, I would say: Don't miss it. The cast of characters is unexpected and great material for fiction, and at this milestone, classmates also make a bad habit of dying.
The world hasn't had such a great spring. Rounding a corner in Valladolid, Spain, we came upon a large group of citizens clapping and thought there might be a wedding or a demonstration. But no – they were sending off four vans full of volunteers with Doctors without Borders, who would put their lives on the line to help the people of Ukraine. The news from that war is wrenching and shows no signs of letting up. It also serves, or should serve, as a clarion call to us here in the States to defend our own democracy.
Literature and politics are always intertwining. On Saturday, May 14, I marched with perhaps 50,000 others across the Brooklyn Bridge to protest the actions that the six conservative justices of the U.S. Supreme Court seem about to take, not only to overturn Roe v. Wade, but also to peel back all the rights we have won over the last 50 years based on a right to privacy in our lives. As I mentioned in this newsletter a few months ago, I foresaw this moment 25 years ago when I wrote The Misconceiver. Now I am selling off my stash of that unfortunately prescient novel and donating the proceeds to the National Abortion Rights Action League. If you want to participate, just go to Amazon, click "2 New from $7.00" and order from Lucy Ferriss Books. Thus far, I am donating $150; I'd love to see that amount grow. If you disagree, please don't unsubscribe. Let me know how you feel, and why. We all need to talk to each other more about the things that matter.
Among the strange swerves of spring 2022, I found that U.S.-owned airlines were no longer requiring masks or vaccines, even on international flights. The announcement begs passengers to be respectful of one another. Metro-North requires masks on its trains but the conductors don't enforce the mandate because of aggressive noncompliant riders. Meanwhile, several cases of Covid arose during my residence in France and from the partying at the 50th in St. Louis. It's exhausting, isn't it? I hope everyone is staying safe. In case you're quarantined, or in case you just want to be lounging outside with a good book, I recommend Anthony Doerr's bedazzling, ambitious Cloud Cuckoo Land. Or if you're in the mood for shorter slices of fiction, you can still pick up my collection, Foreign Climes, wherever books are sold.
Slava Ukraini and may summer bring us all relief!
Lucy