Media, Events, & Book Clubs
Spring 2023 events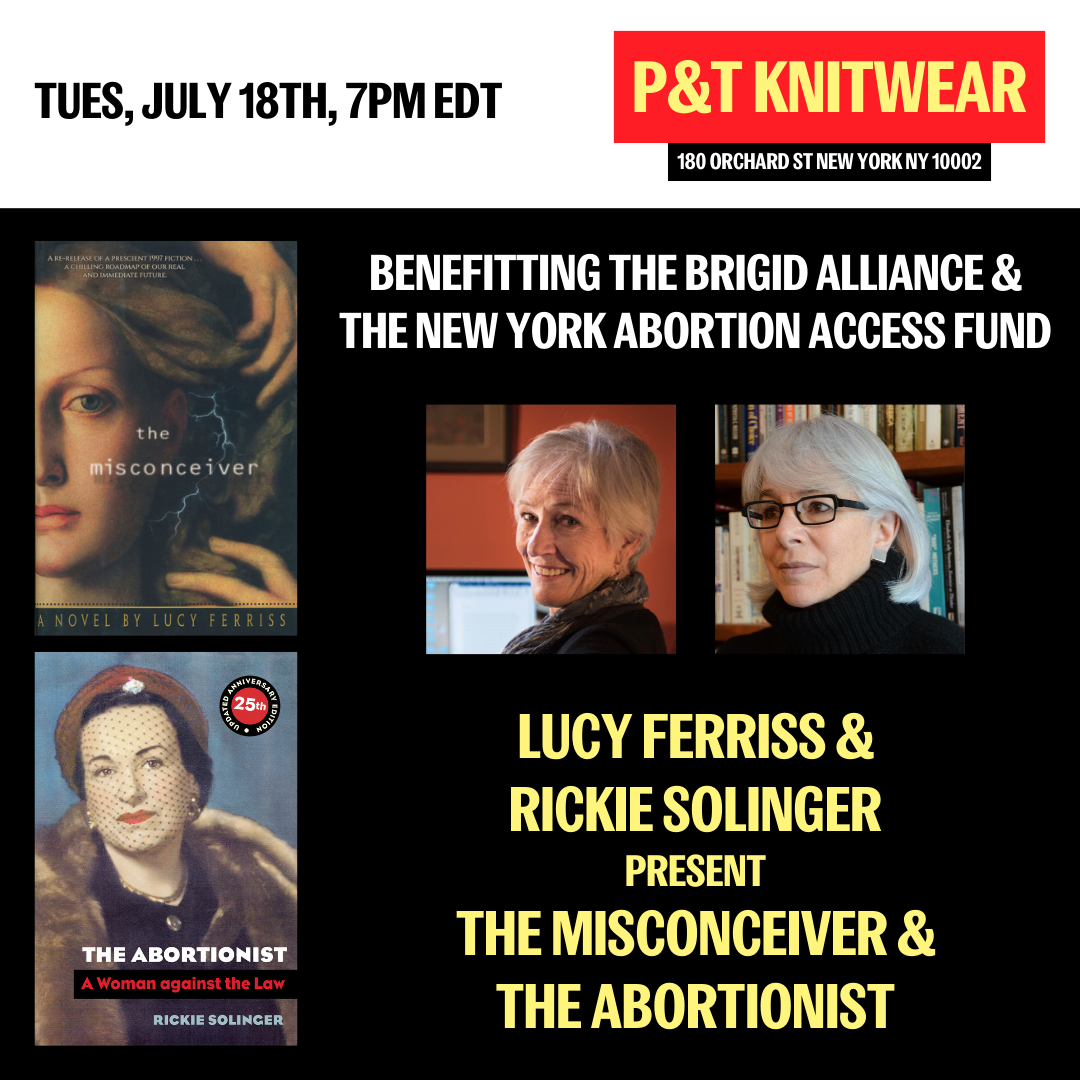 Tuesday, July 18, 6:30 pm at P&T Knitwear, New York City
A public conversaton with Rickie Solinger, author of The Abortionist and many other books on reproductive rights in America, to benefit the Brigid Alliance and the New York Abortion Access Fund.
Friday, July 21, $;00 pm at the Bookstore, Lenox, MA
A reading from The Misconceiver and a conversation with Jennifer Haigh, author of Mercy Street, moderated by Dawn Tripp. Reception following at the Get Lit bar.

Wednesday, August 16, 2:00 pm at OLLI, Berkshire Community College, Pittsfield, MA
A reading from Christina Stead's THE MAN WHO LOVED CHILDREN, with conversation about autobiography, sentimentality, and literary reputation.
For up-to-date information on future events, please subscribe to my newsletter.
All author events for The Misconceiver will generate proceeds to aid in the fight for reproductive justice. If you are involved with an effort to help women in a post-Dobbs world, please use my Contact page to get in touch.