Return from the West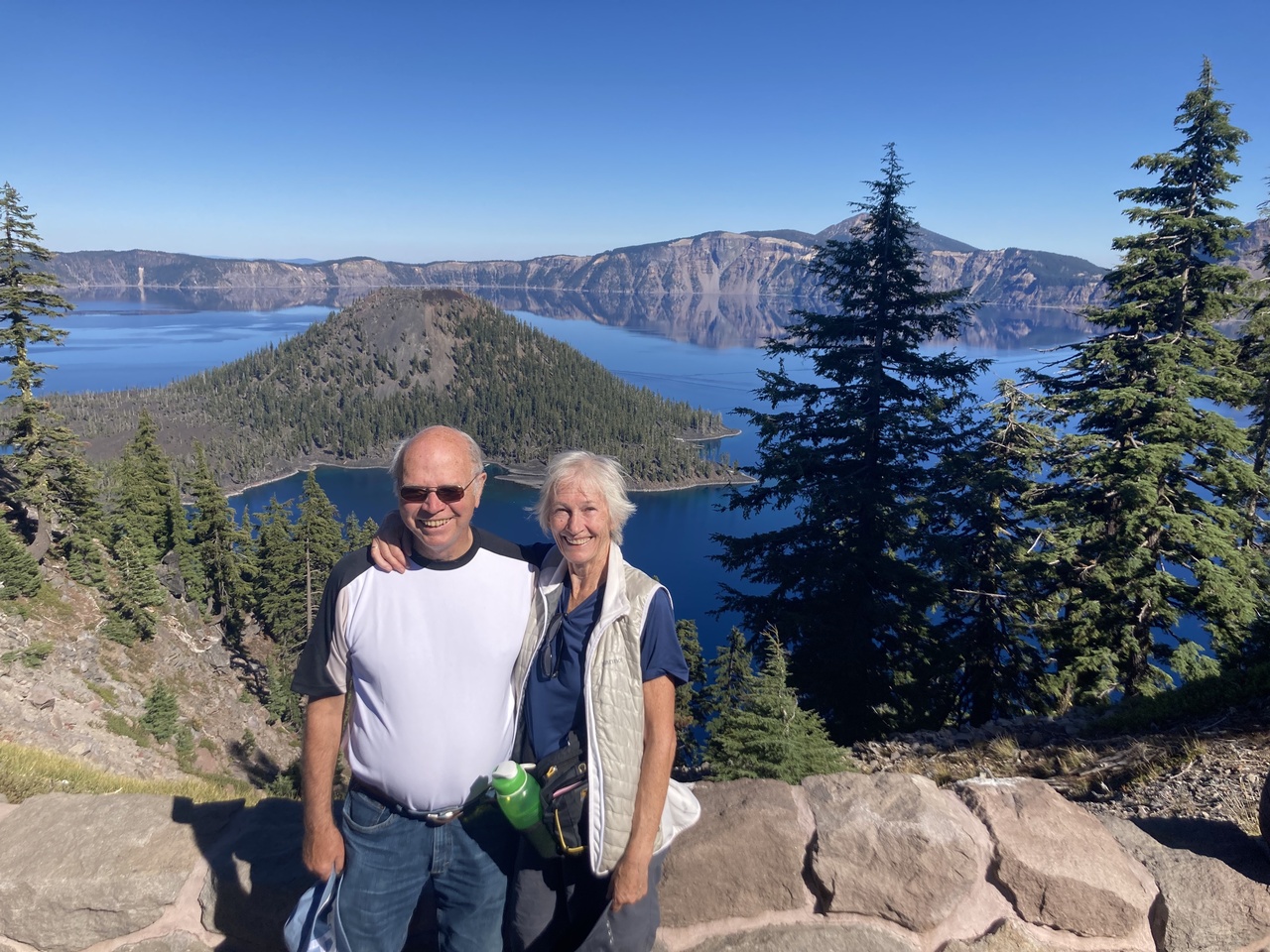 September 30, 2022
Dear friends and fellow travelers,

First, a great piece of news for book lovers everywhere: The Washington Post has restored its standalone Book World section for book reviews and other literary news and tidbits. After the consolidation of so many newspapers and the subsequent crushing of book-review sections, this comes as a welcome reversal. As editor John Williams wrote in his announcement, "Books encompass everything under the sun," and those of us who could use some guidance in navigating their crowded territory are delighted. And yes, there's a paywall, but it's a great newspaper, right?

Don and I are back from a three-week Western road trip that encompassed mostly volcanic mountains. Who knew there was so much lava in Idaho? Now I'm hunkered down, preparing for the paperback release of The Misconceiver at the end of October. As you can see, I've got a few books already, so I know this thing is real.
We are still settling on dates for readings and discussions in Connecticut and the Berkshires. One online event, already arranged, pairs me with the redoubtable Rickie Solinger at 8:00 pm on October 19, to benefit the pro-choice candidates endorsed by Sister District. To participate, just preorder The Misconceiver (and maybe pick up one of Rickie's books while you're at it) and write to team@sisterdistrictma.com to get the Zoom link. Other events will support reproductive rights and help women to need to cross state lines to get care. If you are involved with an organization that is working to shore up these rights, please let me know. To me, the book has returned for two reasons only—to provide an electric reading pleasure and to help women and men caught up in this struggle. Stay tuned!

On the long stretches between state parks these past weeks, we listened to Michelle Obama reading her memoir, Becoming, which is quietly effective in reminding us what a great leap we took those 14 years ago. I also gobbled up my friend Jean Hanff Korelitz's fast-paced, hilarious, poignant novel The Latecomer. And now I understand there's a new Kate Atkinson novel, Shrines of Gaiety, just out, so that's my next treat. I may be reading it en route to canvass for the midterms down in Pennsylvania or Georgia. Everyone is voting, right?

All best for fall,
Lucy