Energetic, increasingly scary and suspenseful, and even intermittently sexy.
-- Rickie Solinger, San Francisco Examiner

My 1997 novel, The Misconceiver, which imagines a post-Roe America in the late 2020s, has suddenly risen to prominence. The recent Supreme Court ruling sent readers looking for a book that imagines the dystopia we are now entering, and a recent Washington Post newsletter drew attention to the book. Now Wandering Aengus Press has wrought a miracle: the lightning-fast reissue of The Misconceiver, available as an e-book and for paperback pre-order on Amazon and Barnes & Noble. This article on LitHub gives the backstory. Please join my mailing list to get the latest.
"The Misconceiver is a startling novel in ways that highlight how unsurprising most pro-choice novels are." -- Ron Charles, Washington Post
"While the repression of women in this society is at first presented matter-of-factly, the accretion of detail concerning their emotional and physical pain makes this far more than merely a political novel . . . . If in this novel Ferriss makes you think, she will also make you feel." -- Publishers Weekly (starred review)
"The Misconceiver is primarily a powerful novel of dystopia . . . but it is also a very tense thriller." -- The Times of London
"The Misconceiver stands stalwartly by John Irving's Cider House Rules as a compassionate novel about abortion and, thus, about women." -- St. Louis Post-Dispatch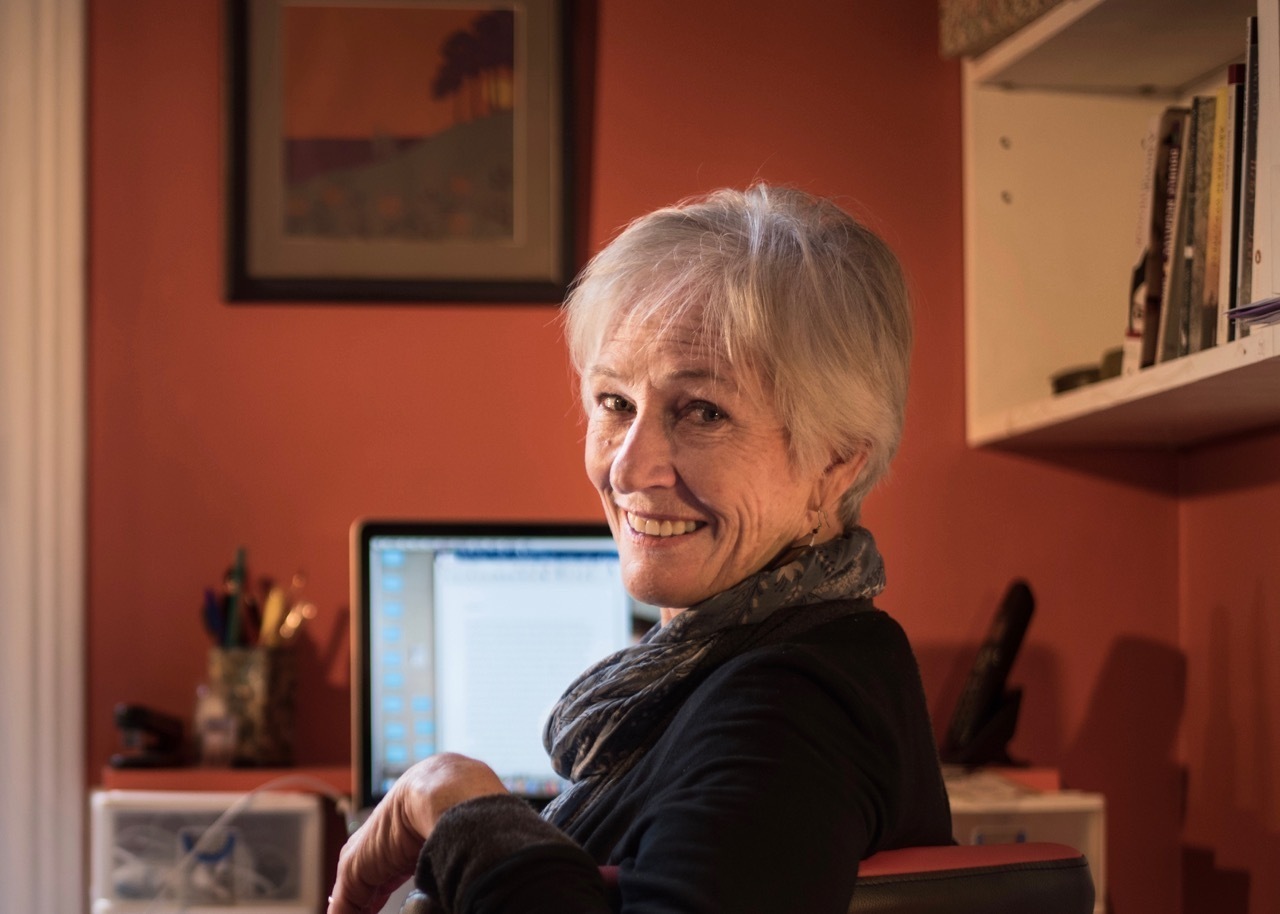 Lucy wrote The Misconceiver 25 years ago, when reproductive rights seemed under threat. Little did she know that her dystopic fiction would begin to merge with reality in 2022, with the overturn of Roe v. Wade. Disheartening though that decision is, Lucy's excited to see the book back in print and will donate all her proceeds to organizations working to shore up women's rights around the United States.
More recently, Lucy's collection, Foreign Climes, winner of the Brighthorse Books Prize, appeared in August 2021 and is available wherever books are sold. Her recent novel A Sister to Honor remains a strong book club pick since being named a Great Group Read by the Women's National Book Association, which called it "riveting and relevant." Her novel The Lost Daughter was a Book-of-the-Month Club pick and appeared on the Barnes & Noble bestseller list. And her memoir, Unveiling the Prophet, remains relevant, with national news focused on the new mayor of St. Louis, who refused to attend an Independence Day celebration sponsored by the Veiled Prophet organization. For more on these books and others, including order information, see the Books tab.
Lucy continues to publish short fiction and essays, most recently in the American Scholar, Prairie Schooner, New England Review, and Crazyhorse. You can find some of these on the Short Stuff page.
This month's newsletter describes the journey of The Misconceiver from prescient beginning to republication. Please join my mailing list to receive the newsletter, including my latest literary recommendations, and hear about upcoming events.